Personal Injury Compensation Claim Services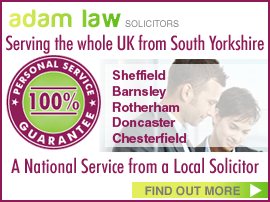 Adam Law Solicitors provide a comprehensive range of personal injury compensation services. Whether you have suffered a personal injury as a result of a road traffic accident and you want to claim, or you need help with an injury at work, Adam Law Solicitors can help. What is more, we are no win no fee solicitors, so if you're unlucky enough to lose your case, you won't pay us a penny.
Please select from the list below to see how we can help.
Alternatively, call us now on 0114 256 0111 for friendly and professional advice.