GP Negligence claims
What is GP negligence?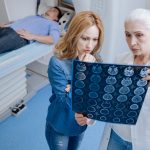 GPs have a duty of care to their patients. If they fail in this duty then negligence may have occurred. In which case you can make a GP Negligence claim. There are many ways in which a GP can act negligently. For example the National Institute for Clinical Care  have set out guidelines for when a GP should refer a patient to a specialist. Failure to follow these could be a case of negligence.
Other examples of GP clinical negligence can be:
Failure to make an adequate examination of a patient
Prescribing the wrong medication or wrong dosage
Not acting upon the results of medical tests and examinations
Failing to diagnose a serious condition.
Have I got a claim for GP negligence?
It is not always clear when GP medical negligence has occurred, so expert advice is often needed to determine this. Our clinical negligence team at Adam Law Solicitors have many years of experience in assessing GP negligence. We offer an initial phone consultation where we look at whether you have a case. We can often assess if there is a case during this initial consultation.
How much compensation might I receive for my GP negligence claim?
Compensation is awarded for two factors:
pain and suffering
This can include the loss of ability to do things you used to be able to do.
direct financial loss and loss of earnings
This can include any alterations needed to your home to accommodate your changed physical or mental state.
Every case will have so many differences from any other that it's not helpful to give an indication of compensation levels until after an extensive consultation.
How long do I have to make a GP negligence claim?
The standard time limit is three years from 'the date of knowledge'. However there are exceptions to this, for example children and people with limited mental capacity. It is best to start your claim as soon as you possibly can.
How long will my claim take?
This depends so much upon the specifics of your case. A very rough average would be somewhere in the region of two or three years. Whilst the most straightforward case could be completed in 18 months a serious and complex case could take 10 years.
Please see our clinical negligence Frequently Asked Questions for more information.
Contact us now
We can usually assess whether you have grounds to make a complaint or claim in this intital consultation.