Medical Negligence solicitors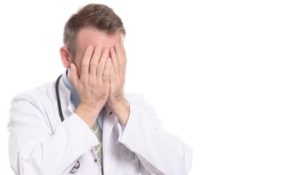 Adam Law Solicitors (ALS) are specialists in medical negligence claims and will work to their utmost to get you the very best compensation. If you have suffered from clinical negligence or a medical accident then you may be eligible for compensation. This is a specialist area of compensation claims. So this means you will need an expert lawyer to get you the best compensation.
Medical negligence claims are for more than pain and physical suffering.
Any kind of suffering and loss can be eligible for a clinical negligence compensation claim. So a claim doesn't have to be restricted to physical damage or pain. Here are some examples;
Emotional trauma
loss of income
Adaptation of your home to meet you changed needs
The cost of future care
 These examples show the kind of loss and suffering that can be part of a clinical negligence claim.
Adam Law Solicitors can offer help in pursuing compensation for any of these issues. So if your problem isn't listed, don't worry. Just give us a quick call or drop an email and we'll let you know if you're situation is eligible for a compensation claim.
If you or a loved one have been a victim of clinical negligence please contact us as soon as possible. We will give you an honest expert opinion on the strength of your case as soon as possible. 
For your free inital consultation: phone us now  on 0114 256 0111, or use the form on this page or email us
Types of medical negligence claims
A&E Medical Negligence
Abuse Injuries
Amputation
Anaesthetic Awareness
Appendicitis
Post Natal Injury
Birth Injuries
Bowel Injury Claims
Brain Injuries
Cancer Negligence
Cancer Misdiagnosis or Late Diagnosis Compensation
Care and Treatment of the Elderly
Cauda Equina Syndrome
Child Birth injuries
Children and the Disabled
Compartment Syndrome
Cosmetic Surgery Injuries
Death and Neglect
Delayed Diagnosis
Dental Negligence
Dispensing Incorrect Medication
Doctor Negligence
Exacerbation of Existing Illness
Eye Injuries
Falls in Hospital
Fatal Accidents Including Representation at Inquests
GP Negligence
Hospital Acquired Illness or Disease such as MRSA
Hospital Negligence
Failure to Diagnose Cancer
Injuries Due To Inadequate Nursing Care
Inquests
Medical Malpractice Compensation
Mental Health Negligence
Misdiagnosis of Medical Condition
Missed or Late Diagnosis
Neurology
Never Events
Orthopaedic Negligence
Pregnancy Injury
Plastic/Cosmetic Surgery
Prescription Errors Compensation
Pressure Sore Claims
Sepsis Claims
Sepsis Claims & Clinical Negligence
Spinal Injury claim
Stroke
Surgical Error
Surgical Negligence & Wrongful Death Compensation
Treatment without Consent
Clinical neglect and accidents don't just happen in an NHS hospital
Just because you suffered neglect in a private care home it doesn't mean you can't claim for compensation.
If you suffer through neglect or an accident in a private practice then a claim can still be brought against the organisation or business. Private practices include Dentists, Care Homes, Private Hospitals or even beauty therapy clinics. 
Clinical and Medical Negligence is our speciality
We understand how distressing it can be to make a claim for medical negligence damages. So we aim to make the process as easy as possible for you. Our trained staff will make every effort to settle your claim quickly and fairly. Here's how we can help you to make a successful claim;
No win no fee for medical negligence compensation claims
Adam Law Solicitors (ALS) are specialists in clinical negligence
We provide urgent legal advice and support for patients anywhere in England & Wales
ALS have proven experience acting for clients across the UK
We will give you an honest expert opinion on the strength of your case as soon as possible.
Experts at handling all negligence claims, ALS covers all areas of medical practice. For example hospitals, GPs, the NHS & private hospitals, and dental practices.
We promise the best legal advice and client care
Our advice is given in a friendly no-jargon manner
Adam Law Solicitors are experienced at all levels including the Court of Appeal and the Supreme Court
Act quickly to get the best outcome for your clinical negligence claim
Above all, if you or a loved one have been a victim of clinical negligence please contact us as soon as possible. This is important because significant details can be quickly forgotten. 
Please see our clinical negligence Frequently Asked Questions for more information.