Criminal Defence Solicitors
Adam Law criminal defence lawyers have a dedicated criminal law department. We are based in Sheffield however we represent clients all across the country for a wide range of criminal defences.
We act in all general criminal defence work. As a result we have built up special expertise in all motoring offences, general crime, fraud and other financial crime.
Free Criminal Defence Advice
We provide 24 HOUR FREE police station representation. So please feel free to call us for an initial free consultation on 0114 256 0111 (free from all phones including mobiles). Or call our 24 hour emergency contact number 07976 850347 or email us or use the contact form on this page. We will respond as quickly as possible, usually on the same day.
Why Choose Adam Law Solicitors as your criminal defence lawyer
Our dedicated criminal defence team will handle any case no matter how small or large.
We understand that facing a criminal charge can be a very stressful and potentially life changing situation.
We will defend you at the Police Station, Magistrates Court, Crown Court and the Court of Appeal.
We will explain everything to you at the start and at every new development in the process.
We will discuss your defence strategy with you and give you updates at every key stage.
Legal aid and our fees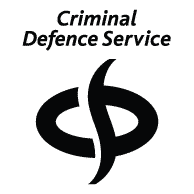 We provide free criminal law advice and representation at the police station. In addition we will apply for legal aid for your case and let you know any costs you may have to pay. If legal aid isn't available, or you prefer to pay privately, we will give you an estimate of the likely fees, and also look at whether a fixed fee may be the best approach for your situation.
Don't delay preparing your defence
If you think that there will be an action taken against you then get in touch as soon as possible, because A Well Prepared Defence is a Strong Defence!