EU Settlement Scheme
 What is the EU Settlement Scheme?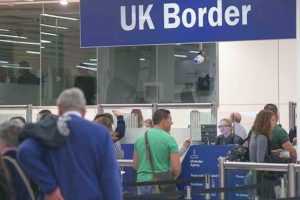 The free movement of EU citizens into the UK will cease in the UK on 30 June 2021. The UK government introduced the EU Settlement Scheme (EUSS) as a means to allow some EU, EEA and Swiss nationals and their families to relocate, work and study in the UK after this date.
How do I make an application to the EUSS?
All applications have to be done online via a form on the UK Govt website, www.gov.uk. No phone or face to face options are available.
What types of settlement status are there?
There are two types of settled status, depending upon how long you have been resident in the UK. You cannot choose the status.
Settled Status
For those who started living in the UK before 31 December 2020 and have lived for a continuous 5-year period ('continuous residence').
Pre-settled status
For those who started living in the UK before 31 December 2020 but do not have 5-years continuous residence here.
EU settlement scheme family permit
The EU settlement scheme includes an option of a EUSS Family Permit. The permit will help a non-EEA family member who does not already hold a valid document, such as a valid residence or permanent residence card, to demonstrate their right to enter the UK.
The EUSS family permit will be valid for six months and the holder may enter the UK as often as they wish during this six month period.
The permit has quite complex qualifications. We will be able to advise you if your particular family situation will meet these.
Is there a time limit for applications to the EUSS scheme?
Yes. EU nationals will be able to apply until 30 June 2021 and the rights of EU nationals and their family members will remain the same provided that you and your family members were resident in the UK by 31 December 2020.
EU Settlement Scheme guidance and advice
How we can help
We offer a free initial EU settlement scheme consultation. This takes about half an hour on the phone.
After this you may choose to engage our team to support your application further, in which case:
Our highly experienced immigration team will be able to advise you on what documents and other evidence is required.
They can review the suitability of the documents you intend to submit.
 in order to avoid any errors or refusals we can complete all the information on your behalf.
In the event of a refusal there are several options. These will need to be evaluated to ensure the maximum chance of overturning this decision. Our team will review the situation and advise on the best course of action.
 Don't delay, contact us now for an initial assessment of your application to the EU settlement Scheme.
Adam Law Solicitors are specialists in all types of immigration cases